Graphic Design
Geering Up, UBC Sauder School of Business, and CAPACITY
Geering Up UBC Engineering and Science For Kids
As the first Publicity Coordinator at Geering Up, I got to refresh the visual identity for a non-profit organization that brings STEM outreach to youth across British Columbia.
There was a solid history of Geering Up design before I stepped into the role, and I sought out to build upon that foundation.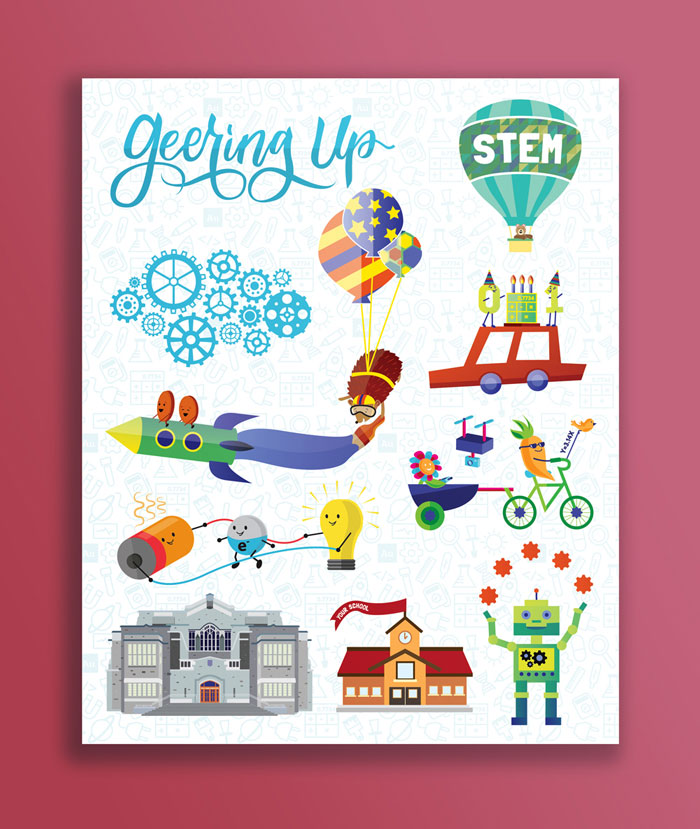 It was a fun challenge working with a brand that reaches both students and the adults in their life. How do you set a whimsical yet STEM-inspired tone, that's structured for parents/guardians and accessible by kids?
I approached this by creating a set of STEM and motion-inspired illustrations and backgrounds, inspired by some of Geering Up's science and engineering demos. I then created templates for posters, brochures, and more, to help standardize the look and feel of the brand.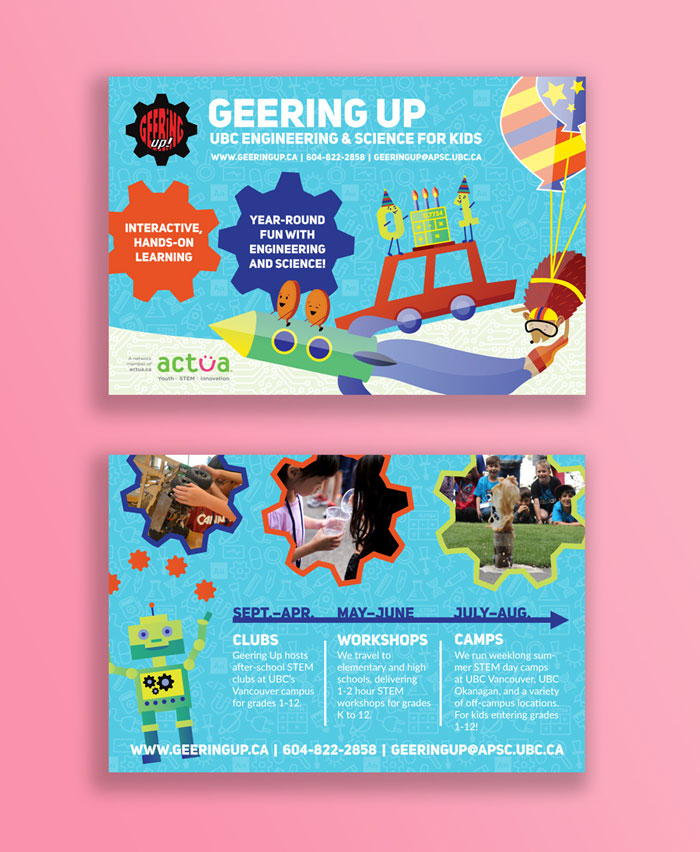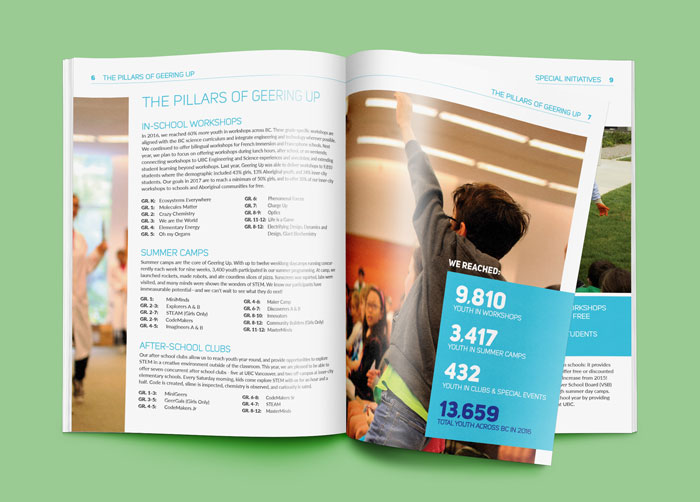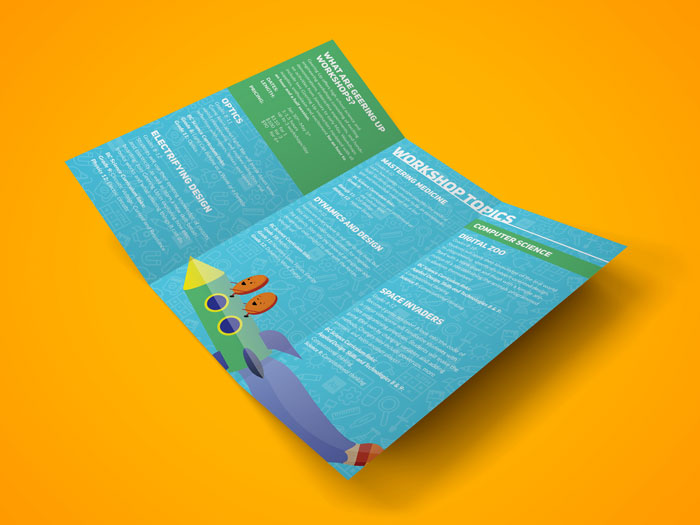 I learned a lot about visual brand identity and working with a lot of creative freedom here, and as an engineering student, I had a really rewarding time bringing STEM to youth in my province
UBC Sauder School of Business
When I ran a TEDx event in high school, I gained experience working under a very reputable brand, and ensuring I maintained its standards through my work. I had a similar experience with UBC Sauder, in that I got to work with a very developed name and brand. However, UBC Sauder had recently updated their logo and branding structure; so I got to work with and old, yet very new brand.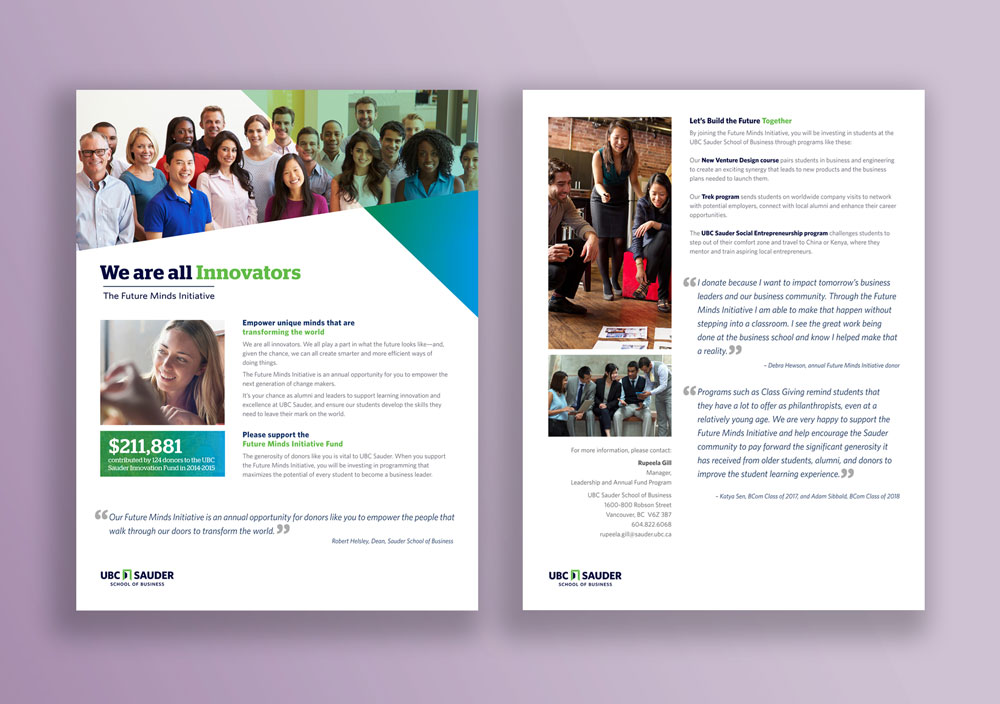 I learned how marketing works, and my assignments pushed me to pick things up on the fly. I'd done a lot of graphic design in high school, but never at a level as professional as this. I started handing in "proofs" instead of drafts, and "decks" instead of presentations. I learned what a graphic style manual was (and ended up making one for my job with Geering Up).
Aside from graphic design work, I worked on a social media audit, student activities audit, web mockups, tagline creation, and more. I learned a lot about working within a large and established brand, and within a professional marketing department.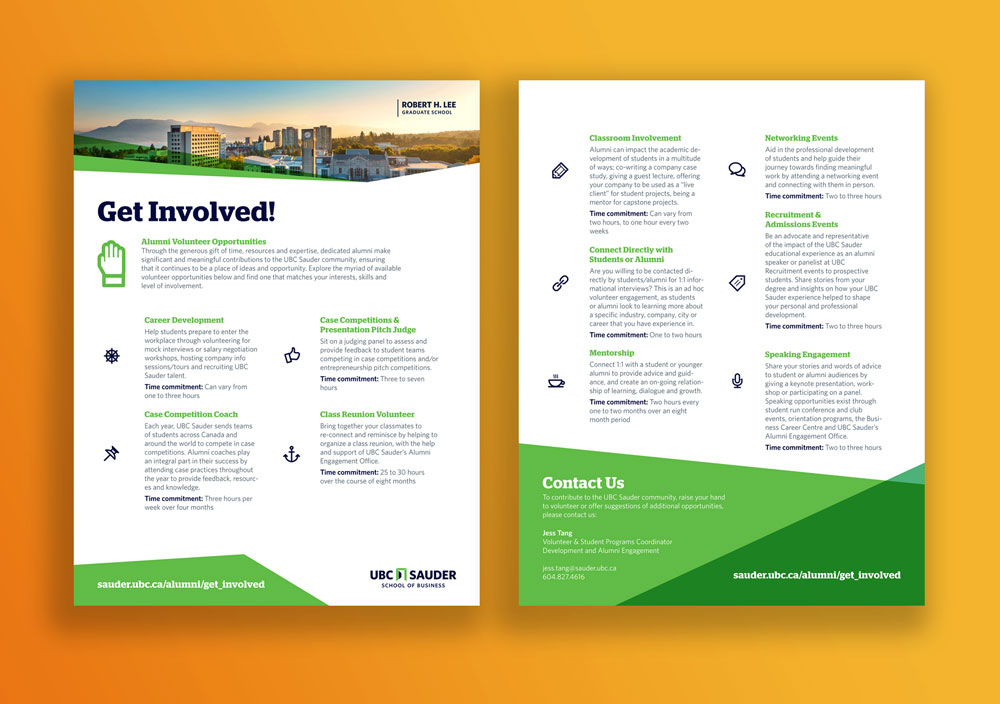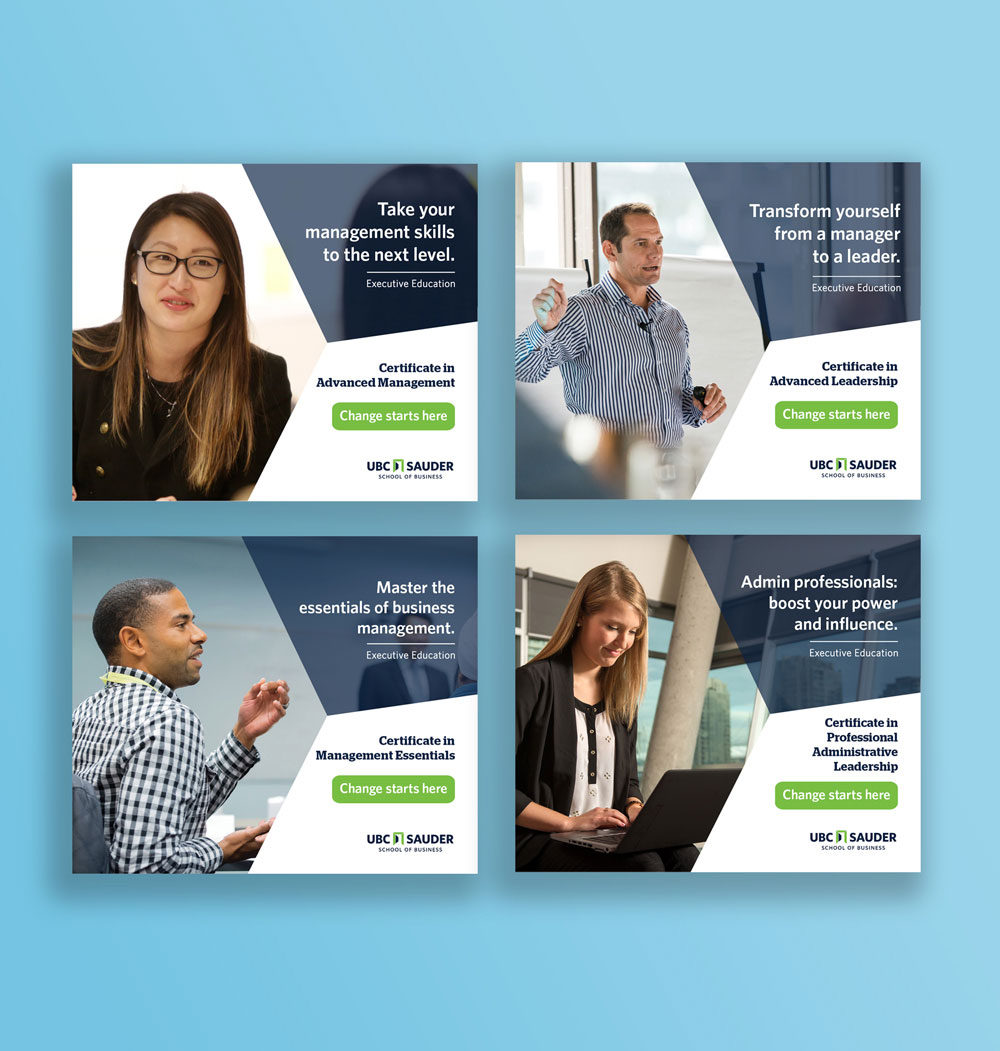 CAPACITY
I came up with CAPACITY's name, vision, branding, and copy. I had the chance to build a comprehensive idea of what this company stood for, and I ran with it.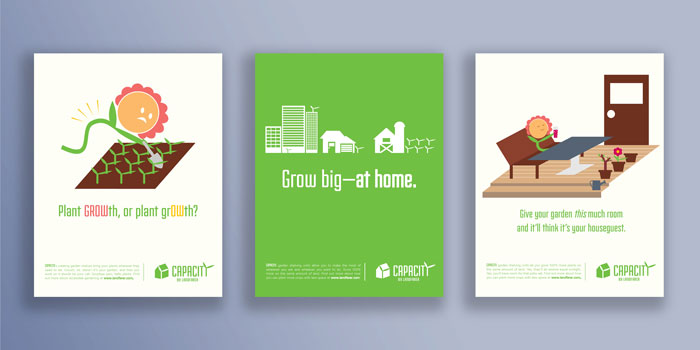 CAPACITY was a business project that tied for 1st Best Overall at the 2014 National SHAD Cup. Our marketing collateral, made entirely by me (in a summer with a good amount of free time), ranged from brochures to posters to seed packets to buttons to a short picture book. I had fun writing and creating my own ads; I even created a little flower, named Ferris, whom I modelled CAPACITY around.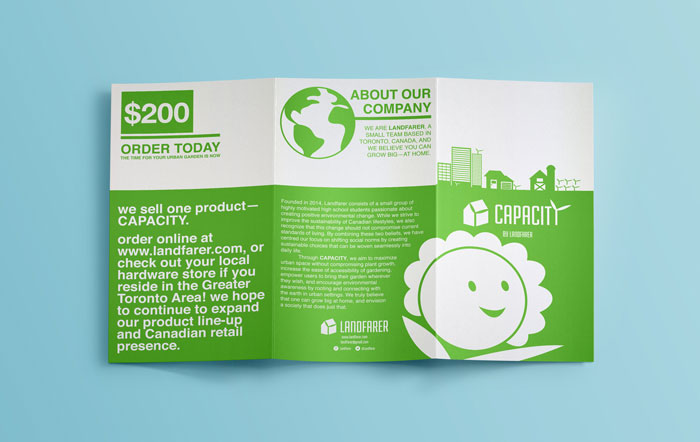 And our logo: CAPACITY is a compact shelving unit for urban gardens, and I thought I was clever using a little sprout to form the edges of a greenhouse.